UNDP-DESA start CLEWs project activities in Costa Rica
21-25 October 2019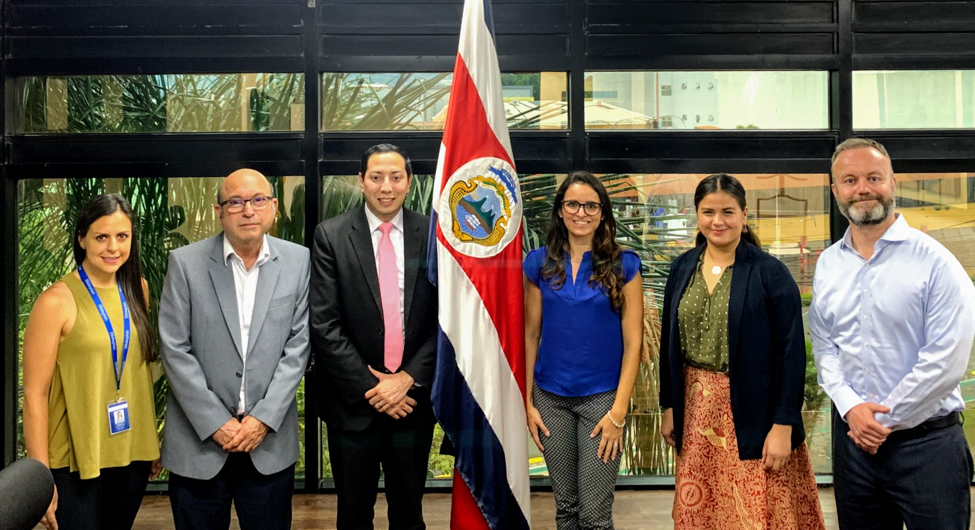 In response to a request from the Government of Costa Rica, the United Nations Department of Economy and Social Affairs and the United Nations Development Program are implementing a capacity development project to support the formulation of sustainable development policies considering the interactions and interdependencies in the areas of climate, land use, energy and water. To start the project, a scoping mission was organized on 21-25 of October to engage with the Ministry of Planning, which is the project's official counterpart, and line ministries related to CLEWs issues.
The mission team engaged in bilateral meetings with the Ministry of Planning and line ministries, which were successful in assessing data availability, confirming interest of the different institutions, and making an initial overview of modelling use and needs within each institution.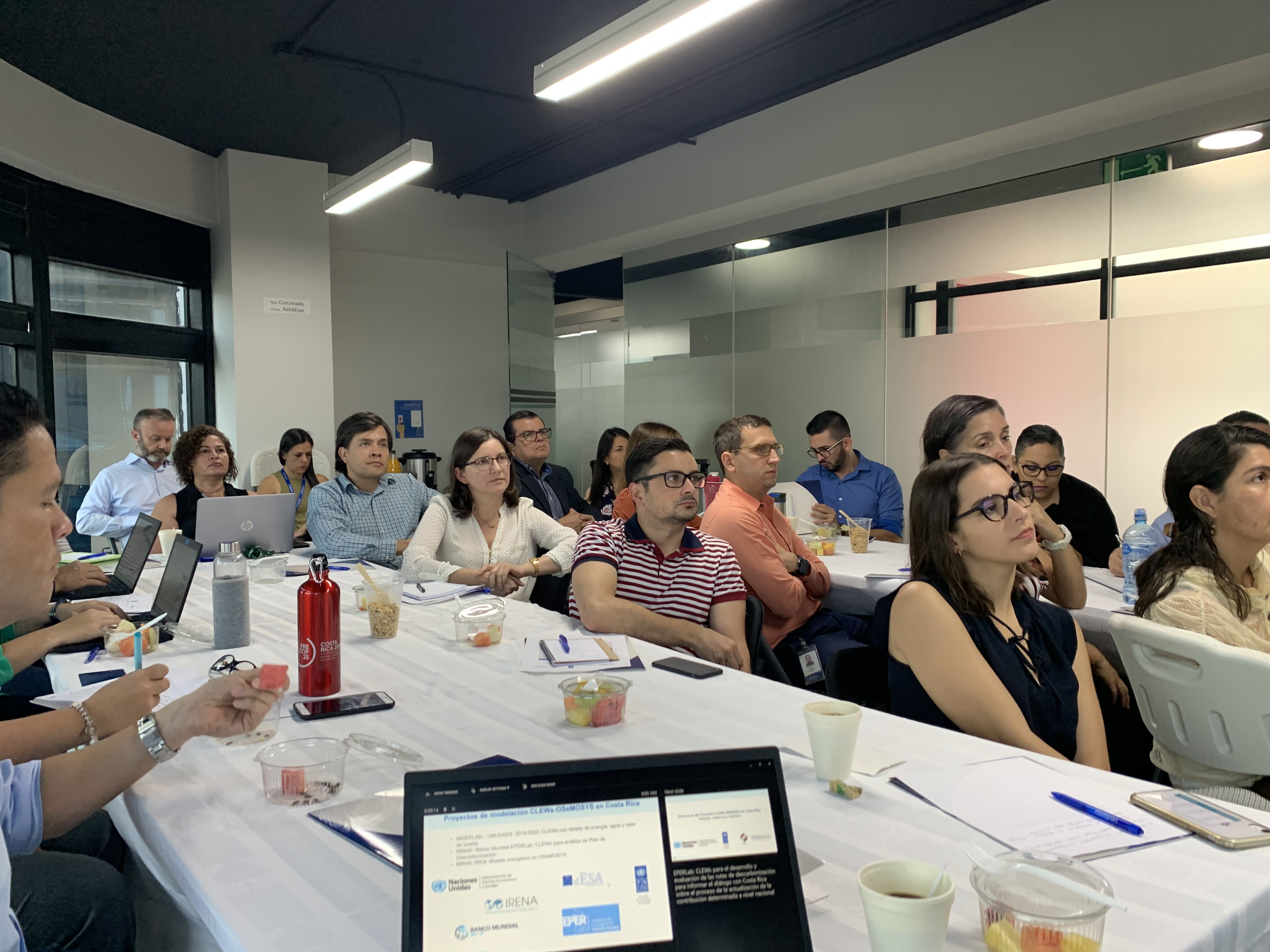 In addition, a one-day workshop was organized with the Ministry of Planning to present the CLEWs methodology and the scope of the UNDESA-UNDP capacity development projects in the use of modelling tools to the targeted institutions. The workshop had the participation of around 26 government officials from ministries such as Planning; Environment, Water and Energy, the Costa Rican Electricity Institute, Housing and Human Settlements, Central Bank, Universidad de Costa Rica and the National Meteorological Institute, as well as the Electric Power & Energy Research Center from the University of Costa Rica. The participating institutions reiterated the need to have in-house analytical capacities to develop quantitative assessments and welcomed the project's scope in this regard.
At the end of the workshop, the team met with the Vice-minister of Planning, Mr. Luis Daniel Castro, to update him on the project and the next steps for model development and implementation.