Workshop on SDG7 Implementation in Asia and the Pacific
19-21 March 2019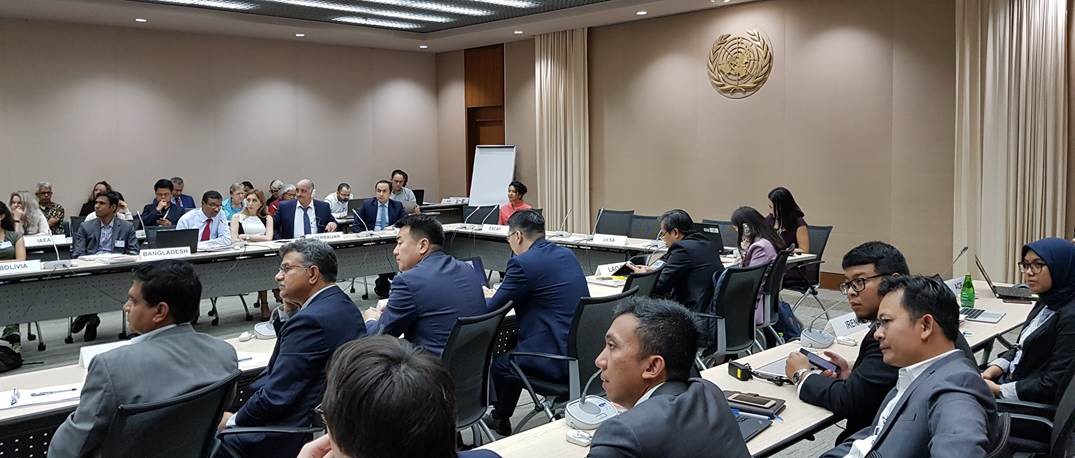 The UNDP Bangkok Regional Hub jointly with KTH (Royal Institute of Technology, Sweden) organized an event on integrated modelling within a larger workshop on SDG7 implementation in Asia Pacific, hosted and organized by ESCAP and UN DESA. The workshop brought together about 90 participants from 17 countries in Asia and CIS, representatives from Africa and Latin America regions, and 20 global and regional organizations, including UN agencies. For the agenda and presentations, please click here. Energy, agriculture and land use change contribute more than 90% of greenhouse gas emissions. Action on climate change needs to focus on these areas. At the same time, energy is fundamental for achieving (or not) many sustainable development goals. These natural resource and environmental systems are interdependent in the real world. Further, they also impact our economies and people.
By modelling energy, water, land use and climate in an integrated framework, analysts have generated insights for integrated policy making. Such integrated models have also been linked with economy-wide models to estimate impacts on GDP, fiscal spending and household incomes. They help generate insights into precisely the kind of complex development challenges that are at the heart of integrated SDG actions and help governments with coherent and more realistic planning.
The event featured three types of modelling tools developed and/or refined in recent years by a group of experts and academics, with KTH at the lead: (1) OnSSET, a geo-spatial tool being used by the World Bank for least-cost electrification planning; (2) OSeMOSYS, an open-source version of an established energy modelling tool used for assessment and planning of bulk energy investment, and (3) CLEWs, an integrated framework bringing together Climate, Land, Energy and Water models.
UNDP BPPS and UNDESA have supported capacity development of analysts and policy makers to build and use such models in nine countries in Latin America and Africa so far. The workshop featured national, city-level and sub-regional applications of such integrated models. In Nicaragua, for example, the integrated model helped to assess how does the stated policy goal to increase agricultural and livestock production reconcile with the policy goal of increasing reforestation, how the demand on water from increased use of energy and satisfy growing demand from other sectors – such as growing crops can be addressed. By linking the integrated climate-land-energy-water model results with an economy-wide model, analysts also showed how are the planned investments in energy expected to impact green house gas emissions, GDP and household consumption.
Other institutions also supported such integrated modelling exercises in cities, of which two were featured at the event: in a very big city (New York) and in a very small city (Oskarsham, Sweden). Other cases profiled included Bolivia (energy and integrated resource modelling assessing various energy scenarios as planned in Bolivia's National Development Plan by 2030 and how they feed into Intended Nationally Determined Contributions (INDCs) for reduction in green house gas emissions, a commitment made under COP21/ Paris Agreement; and a sub-regional assessment of the Indus River basin spanning Afghanistan, China, Pakistan, and India and providing over 90% of food supply in Pakistan. The event also set the foundation for the Asia-Pacific Energy & Integrated Resource Modelling Platform.